I will sit for a treat - what is the big deal, all dogs do that, well...
Friday, May 11, 2012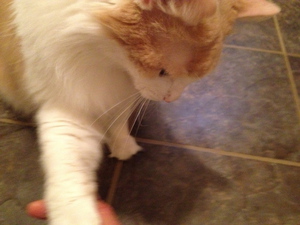 Meala is the only cat I know that will sit on command, give his paw and lie down.
I was mighty impressed.
And guess what, he learned that last year when he was 12.
Who said we can't teach a mature cat tricks!
Hi five to you Meala!