Happy Birthday to my baby - Lucy!
Friday, October 1, 2010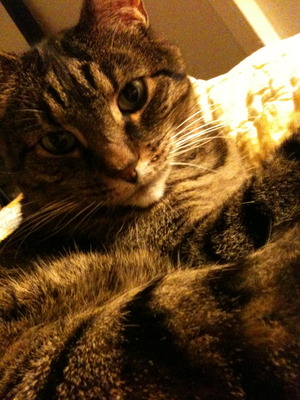 My Lucy turned eleven today! I got her from a quilting class when she was 3 months old. She is a very sweet and caring girl, but if you annoy her, she will let you know. She used to act like a cat, throughout the years, she has seen the addition of Annie, Jeremy, Colby and then Bailey. She has learned that if she acted like a cat, she would not get the attention she deserved, now she is the most loving girl ever, she comes out to greet people, meow the sweetest meow, and look at you with her big beautiful eyes. The evening that Annie lost her eye and was in the hospital fighting for her life, Lucy sensed that I was devastated, she came over and laid on top of me with her paws around me as if she hugging me that night. Happy Birthday Lucy!