What time is it???!?!?!?!?
Tuesday, June 14, 2011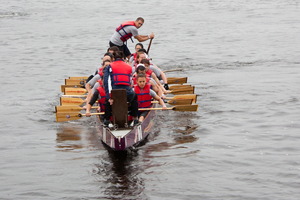 How was your weekend? Mine was AMAZING!!!! Why? Because we came first place in Division A Minor. It was awesome, our timing was perfect, power was consistent, finish was strong, we were beautiful to watch!!!!
I am talking about the Hong Kong Dragon Boat Festival in Boston. Fifty three teams showed up on the banks of Charles River this past weekend. We had teams from Boston, New York and even San Francisco.
Our team, Living Root, used to be the club team that was more social then good. This year, other teams saw us as the FIERCE team. This is due to our crazy training regime, new technique and super duper coaches.
What time is it???? IT IS LIVING ROOT TIME!!! :)






Aramis and Stanley
Tuesday, June 14, 2011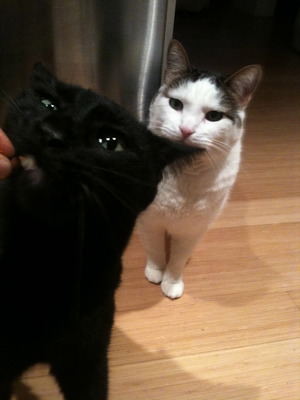 Meet Aramis and Stanley. This weekend was the first time I took care of them. Aramis is the black one, he looks like a cat but he is really a dog, very curious and vocal, his favorite thing to do is to drink out of the kitchen sink faucet. Stanley is more quiet, very handsome and he kept giving me the "I love you" looks, I was smitten. In case you don't know what an "I love you look" is, it is when they look at you and half blink their eyes, you are supposed to half blink back at them to tell them you love them too.