BUSHIDO!!
Thursday, April 19, 2012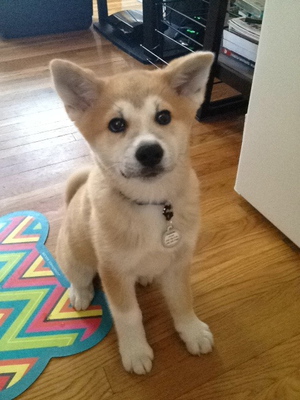 "Ohayou! I am Bushido.
You can call me Bushi or Bubba, personally I prefer Mr. Bushido.
Something odd has been happening to me lately... when I go potty, my parents either get extremely excited and happy and will give me a treat, or they'd be a bit disappointed and upset with me. I can't quite figure it out. I have decided they are just weird. I love them anyways.
One thing I am sure about is that I have this very special talent, I have an ability to make women stop, squeal and say how cute I am. I just have to look at them, works every single time. Well I am tired now, see you around."