I'm not just another dingo
Thursday, May 31, 2012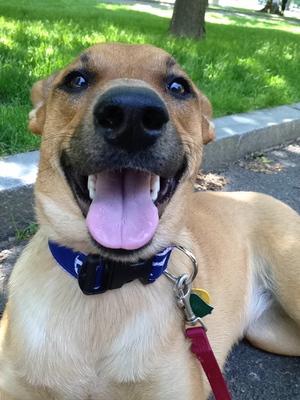 Hi, I'm Ginger!
My mom refers to me as dingo, sometimes bad dingo.
Caroline calls me Ginger Belly, or just Belly.
Did you see my new collar on Facebook today? Do you like it?
I'm here to tell you that I am not just a pretty face,
I am working this Sunday at the Beacon Hill Art Walk.
Here's the website, www.beaconhillartwalk.org.
I'd love to see you there, please come say hi.
The weather is going to be beautiful, it will be so much fun.
I am also very good at collecting rent, supervising data input and cat sitting.
So if you need career advise, I'm happy to talk to you.
By the way, I have very big ears, it is amazing how I am able to hide them in this photo.
See you Sunday!!!