Got fur?
Saturday, June 16, 2012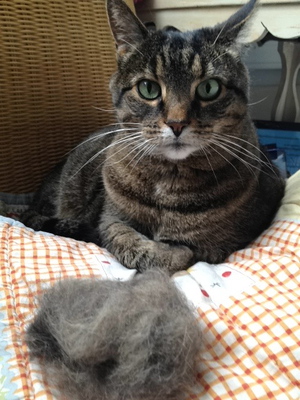 Just got the FURminator in the mail today.
This is the greatest invention eveR!
Look at Lucy, 15 mins of combing her and I got a bunny wabbit out of her.
Love it, especially for a grooming addict like me.
Go get one for your babies, no more hairballs!!