Cleaners are evil!
Thursday, February 21, 2013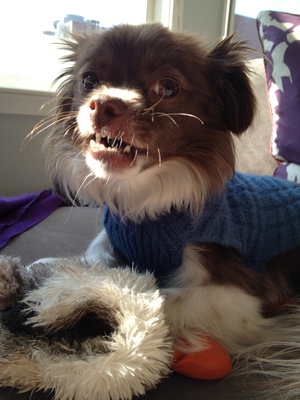 "The evil cleaners were here, it was horrible!!!!!" Grey Grey said to me as I walked into the condo.
"They are very nice people, look how clean your place is! Out of all those visits, have they ever hurt you?" I said while stroking his belly gently.
"I don't like them and they scare me, they make lots of noises." He was whining like he just got bullied.
"It's okay, Grey Grey, it's okay, all is well, let's go for a walk." I cuddled with him for a bit and gave him lots of kisses before we headed out.

He is a dramatic little boy but that is what makes him so cute. During the rest of the week, he would squeal and howl and run around to welcome me.