Beast's diary
Sunday, August 14, 2011

Going for a walk with my new besties, I'm so happy!
I'm training to be a dog walker! I think I'm doing a really good job.
Oh look, I'm gonna jump..
Ummm..... I feel I am being watched all the time.


A French kitty
Sunday, August 14, 2011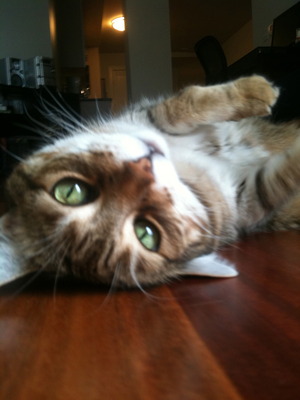 Meet Matsa! She just moved to Boston from Montreal not that long ago.
Her favorite treat is Temptations.
She loves to bird watch.
She is very friendly.
Even though she speaks French, we had no problem communicating.
Je t'aime!!