Ms Cotton Candy Fluff!
Sunday, January 15, 2012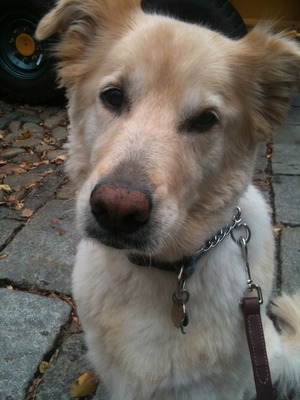 Cocoa moved to Boston a few months ago. She is a very beautiful girl, with fur that looks like cotton candy.
She was used to having acres of land to run around, and was very protective of her property. So you can imagine the stress and adjustments she had to go through living in the city.
When I first started walking her, she was anxious of her surroundings, and was aggressive towards other dogs and sometimes people. Her mom was concerned. I referred her to a wonderful trainer, Dan Cavalletto of Cavalletto Canine. All of us worked with him to help Cocoa overcome her anxiety. She is a quick learner and a very very good girl, we saw improvements after a few sessions.
Now I walk her with Ginger, she has adjusted to city life very well, is much more relaxed and happy.