BUSHIDO!!
Thursday, April 19, 2012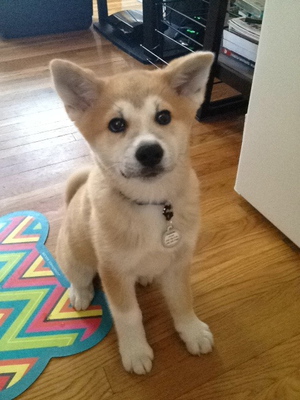 "Ohayou! I am Bushido.
You can call me Bushi or Bubba, personally I prefer Mr. Bushido.
Something odd has been happening to me lately... when I go potty, my parents either get extremely excited and happy and will give me a treat, or they'd be a bit disappointed and upset with me. I can't quite figure it out. I have decided they are just weird. I love them anyways.
One thing I am sure about is that I have this very special talent, I have an ability to make women stop, squeal and say how cute I am. I just have to look at them, works every single time. Well I am tired now, see you around."


I want to spend the rest of my life with you, if you will have me..
Tuesday, April 3, 2012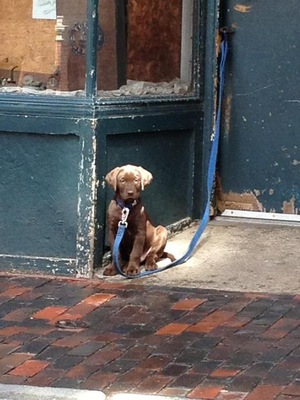 I will love you with all my heart.
I will laugh with you and cry with you.
I will trust you with my life.
I will trust the decisions you make are in my best interest.
I will love you faithfully through good times and bad.
I will protect you, from the TV, the phone, and the door bell.
This is the vow your dog made the day he came home with you.
And we all know that he will keep his word until the day he dies!

"He moved in with me 22 hours ago, I have a feeling this'll last a lifetime"
My friend posted this on her Facebook after she adopted her dog this week.
It is the most beautiful status update I have read. I love it and wanted to share it with you!