iTouch 7
Thursday, November 13, 2014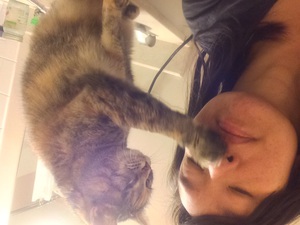 Annie Laumann, the new creative director at Apple, is testing out the latest version of iTouch 7, release date Jan 2015.
Newest feature:
By touching the nose - all your demands will be met.
Mainly:
Feed me
Carry me around the house
Let me sit on your lap
Talk to me
Where's my Mimi (her fav toy)

It's still in the early stages and none of her demands have been met.....


Fall
Thursday, November 13, 2014
We love Fall!